Please click the link above
10 Reasons Why You Will Love Prisma Hair Design
Toronto Best Curly Hair Salon
You Will Speak To A Live Person– You will speak to a knowledgeable person when you call to ask questions or schedule appointments.
We Listen & Communicate – You will be very happy to find that we are big on communications. You will always get a chance to discuss what YOU want prior to any service.
You Get "The Best Service Ever!" – You get the best service through excellent communications coupled with a determination to make you happy. You are always treated like you are our only client. We will suggest only what's needed without compromising the condition of your hair.
Skilled & Talented Professionals – This means you get the highest quality work performed on you. Our extensive training and education of techniques, products, and skills gives you superior service.
You Will Leave Prisma H.D. Pleased & Hair Educated – We will discuss in details, the service you are receiving, and you will go out happy and hair educated. We are very informative.
Specialization – Natural curly hair cuts. We are the first and only Ouidad Certified Salon in Canada, precision cutting for straight hair, color & color correction, hard to perm hair, including Air Perm.  We will never suggest any service unless it's necessary.
100% Money Back Guarantee – That is exactly what I mean when I tell you that we will do our best too please you, or it's FREE
We know hair to the fullest of it's meaning
We don't over-book and you hardly wait to be served
We only perform quality services because WE KNOW HAIR and the chemistry of it.
"The Best Service Ever, Or It's FREE!"
Some conditions apply: 
1) The complain has to be addressed with respect
2) It has to be legitimate
3) Nobody can try to change the style or any chemical service performed by any Prisma stylist
4) And most of all you need to give us the opportunity to fix it
When we say we're the BEST curly hair salon in Toronto and the surrounding areas,
we mean it!
Prisma Hair Design ( The First Ouidad Certified Salon in Canada Since 2004 )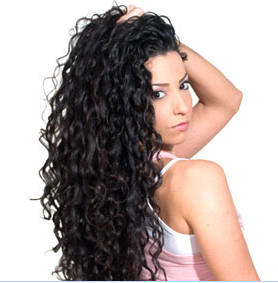 The Curly Hair Cuts Experts, Precision Cutting for Straight Hair, Wigs Hair Cuts, Color & Color Correction, Hard to Perm Hair including Air Perm, Keratin Treatment ( Approved by the Canadian Government) ProAddiction ( The Keratin Treatment that works from inside out and permanent )
 2487 YONGE ST and CASTLEFIELD TORONTO, ON  M4P 2E6, CANADA –
Phone # 416.260.CURL(2875)